School Bus Services
Whether traveling for school or pleasure, Fisher Charter Service provides school bus charters throughout New England.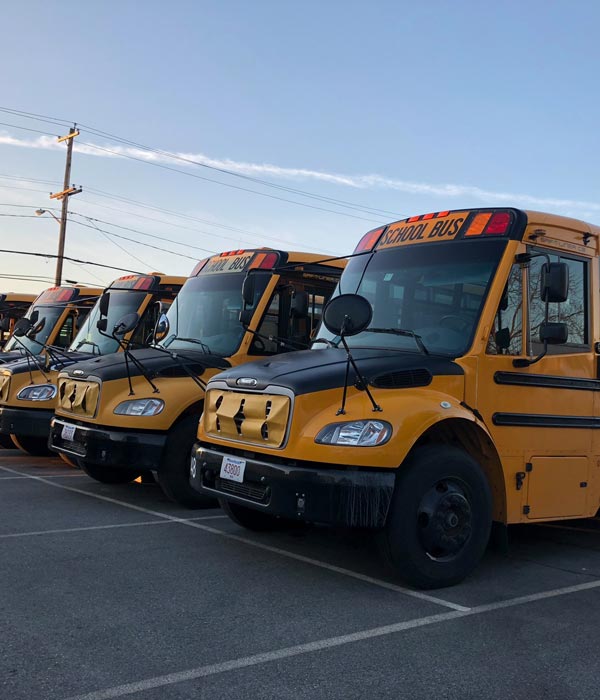 For over 50 years, our drivers and chauffeurs have devoted themselves to our local community by getting kids to and from their next destination. Our company is a pillar of our community, and we're proud of our rich heritage and years of service. We currently transport students from school events and activities from the following districts:
School District One
School District Two
School District Three
Are you responsible for organizing your school's upcoming event? Do you want to get your students or teachers to the event safely and within schedule? Fisher Charter Service bus fleet is the right choice for you. Our late-model buses can hold up to 45 students. We transport students to field trips, sporting events, proms, dances, and any school-related activities. As drivers and chauffeurs, we hold your children's safety as our top priority. Our team adheres to rigid safety standards so you can feel confident and worry-free while your children are on the road.
School Bus Charters for All Travelers
Our buses aren't just for students, teachers, and faculty. We offer our bus fleet for all our customers. Bus fleets are an economical way to travel and are typically less expensive than other forms of transportation. Our bus fleet is available to passengers for single-day and multi-day trips. It will get you across the city or across New England efficiently. Our drivers are fully trained and licensed to operate school buses throughout the region. You'll enjoy the perks of group and large vehicle travel within your budget by choosing our school bus fleet.