Universities
Fisher Charter Service helps college students thrive in their studies with university charter buses in New England. Learning and excitement await.
Accommodating Charters for College Trips
Do you want to take a trip to the local museum or venture to where a brilliant thinker once lived? Whatever the destination, our buses will get you there. Our chauffeurs know the best routes.
Sometimes, long-distance trips require an overnight stay, so your students wake up refreshed and ready to hit the road the next day. We offer accommodating overnight charters for students and faculty. Your comfort is our business.
Allow your students to get the most out of their education by choosing our charters for multi-day field trips and excursions. We are equipped to coordinate and execute travel plans for small and large groups.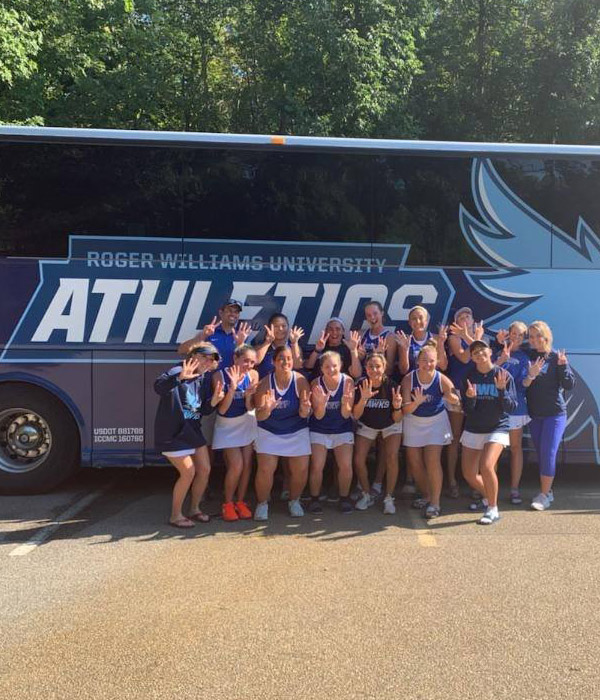 Getting Students There Safely and Comfortably
Universities, colleges, and educational institutions of all kinds choose Fisher Charter Service because they can rely upon our chauffeurs to keep students and faculty secure from the beginning to the end of their educational trips. Our chauffeurs are fully licensed, trained, and certified to operate large buses. Whether you're headed across town for a day of learning or throughout New England on a days-long adventure, you can trust our chauffeurs to get you to your destination within schedule. We thoroughly organize your travel to avoid obstacles and hiccups so you arrive at your destination quickly and conveniently.
Exceptional Travel for Over 50 Years
School trips should be filled with adventure, discovery, and fun, a time when your students advance their studies and develop themselves. Fisher Charter Service takes care of your upcoming trip's logistics and schedule so you can focus on guiding your students and fostering their growth. For over 50 years, we've transported passengers and delivered them to their destinations while adhering to strict safety protocols. Our charter services and professional chauffeurs enable you and your students to relax while you prepare for the upcoming educational activities awaiting you at your destination. Embrace the journey, and we'll handle the rest.