Group Events
Get your friends, family, or colleagues where you need to go with our group charter buses in New England.
We Alleviate Your Travel Worries
Whether traveling for business or pleasure, we can get you, your employees, and colleagues to your destination safely and on time. Meet potential clients or celebrate this year's revenue boost in comfort and style.
Are you and your group looking forward to your next big adventure on the seas? We coordinate, plan, and take you and your guests to the cruise line, meeting your itinerary requirements with ease.
Getting to the airport on time doesn't need to be stressful. We maintain peace during your travel by getting your group to and from the airport. Depart and arrive at your destination at your convenience.
Look forward to your next race down a snowy hill or mountain without worrying about how to get there. Our ski trip charters will get you safely to and from your next snowbound adventure in class.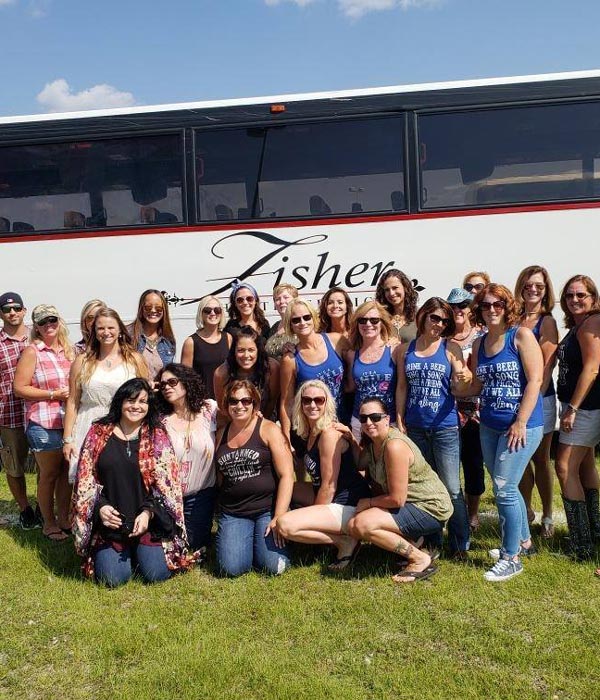 Servicing All Kinds of Group Events
For five decades, Fisher Charter Service has helped passengers of every type get to their next event on time. From traveling across town for a community event to momentous occasions throughout the region, families and groups choose us because they can depend on our commitment to safety and efficiency on the road. Our clients engage in a wide range of events, including large tour outings, church events, sporting events, concerts, and family reunions. We coordinate and customize your travel plans to meet your group's specific needs, providing comfortable seating and lots of space in our buses along the way.
Ride in Elegance and Comfort
We're a three-generation, family-owned and operated business that's served our communities for over 50 years. Our years of service have planted deep roots in the cities, neighborhoods, and greater communities we host, and we're proud and honored that our neighbors choose us to get to their destination. When boarding a Fisher Charter Service vehicle, you and your party will experience a luxurious ride like no other. Our buses are equipped with comfy interiors and immense space for everyone to spread out and relax. The largest group outings receive personalized service and the smoothest rides.